2017.03.31
#JoinTogether Post a photo to support TOGETHER campaign!
TOGETHER ~Respect, Safety, and Dignity for All~
TOGETHER is a global initiative that promotes respect, safety and dignity for everyone forced to flee their homes in search of a better life.
TOGETHER brings together the organizations of the United Nations System, the 193 member countries of the United Nations, the private sector, civil society, academic institutions and individual citizens in a global partnership in support of diversity, non-discrimination and acceptance of refugees and migrants.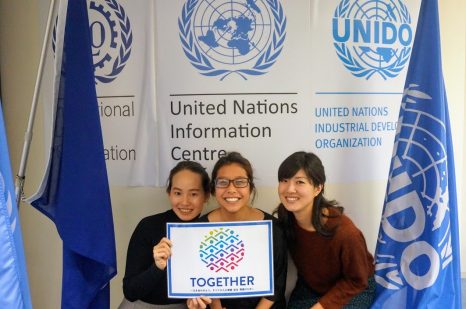 Please support TOGETHER campaign by posting a photo with the TOGETHER logo and #JoinTogether!
We provide TOGETHER signboards for UNAI participating institutions. Please contact us via unic.intern@gmail.com.
You can also download the TOGETHER logo from here.