2021.01.13
SDGs through Online School Festival
Online school festival was held on Nov 1st, 2020. In this festival, two programs were taken place; "Online Exhibition" that students show the activities of clubs or seminars that they belong to, and "SDGs Cooking Photo Contest" that student's groups present with the theme of SDGs. Among those student's groups, students who have participated the study abroad program called "International Cooperation Program in Thailand" exhibit in these festival programs.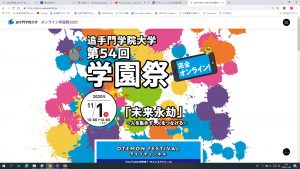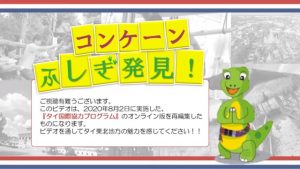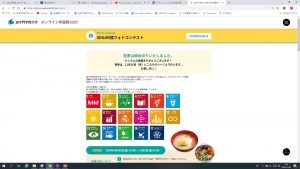 International Cooperation Program in Thailand (ICPT) is a community engaged program to develop students' problem-solving ability by contributing to a developing country with the focus on "international cooperation" and "business" in Thai intercultural circumstances. Khon Kaen located in northeastern Thailand, where is the place for the program, has been developing as a hub city for ASEAN region in recent years and it longs for increasing inbounds along with the development of the city. Meanwhile, Khon Kaen faces a problem that the city lacks the attractive tourism resources, comparing to other main tourism destinations in Thailand. In order to resolve the needs and problems of Khon Kaen, participants of the program research possible tourism resources, discuss with students of Khon Kaen University, and develop tour plans through experiencing homestay and farmstay. ICPT is corresponded to SDGs' goal 8.9 "By 2030, devise and implement policies to promote sustainable tourism that creates jobs and promotes local culture and products".
ICPT could not be held in 2020 because of pandemic of COVID-19. However, online version was taken place in order for students of both countries to interact and to promote Khon Kaen. For "Online Exhibition", recorded video of online version of ICPT was presented. For "SDGs Cooking Photo Contest", Massaman Curry which was ranked in 1st for "World's Most Delicious Foods Top 50" was presented.

Recent Articles