2023.05.11
Report on the field trip activity for the class "Research and Survey 2" (at Shitennoji)
On Saturday, April 22, an off-campus training session for the "Research and Study 2" class was held at Shitennoji Temple (Tennoji-ku, Osaka City, Osaka Prefecture).
Various events were being held to commemorate the anniversary of Prince Shotoku's death. On the stone stage in front of Rokujido, "Bugaku," one of the traditional Japanese performing arts, was being danced to the accompaniment of traditional music called "Gagaku" (court music) [Photo 1]. In addition, an offering was handed to the Buddha at Rokujido [Photo 2].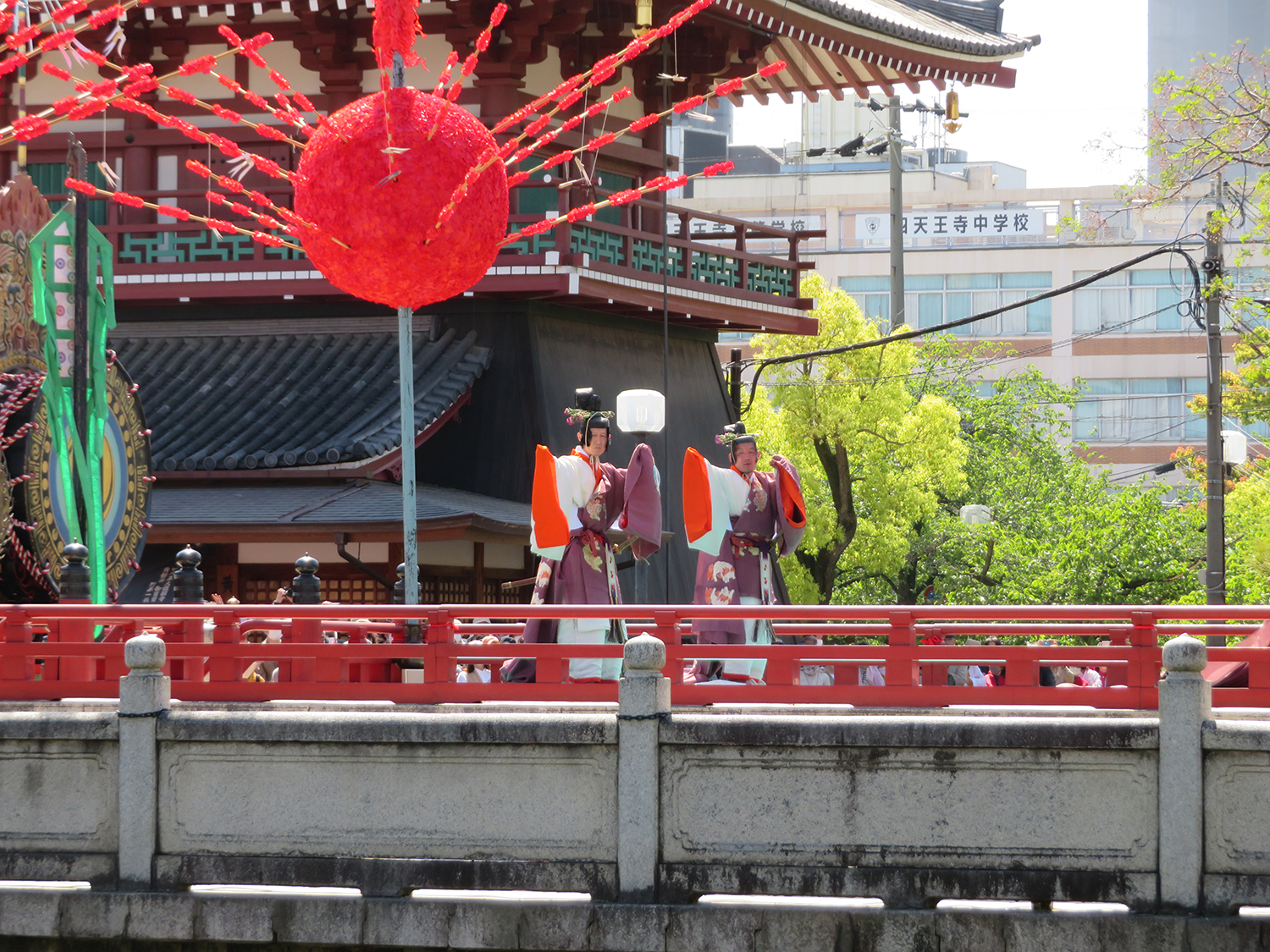 Photo 1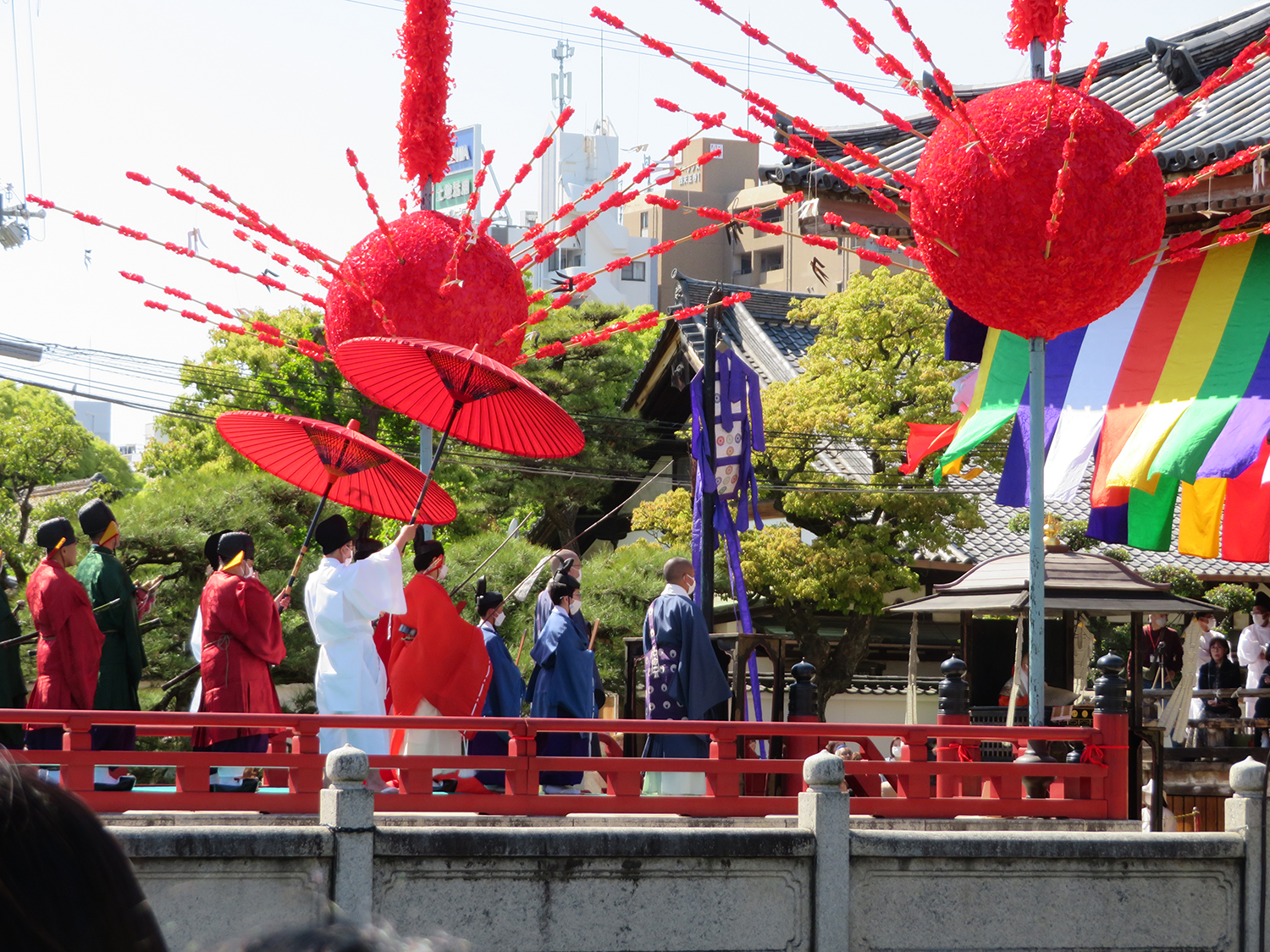 【写真2】
Photo 2
In addition to observing these events, students were also able to view the spring special exhibition "Shitennoji Toshogu and Goryoya: A Temple Enshrining the Tokugawa Shoguns" (Exhibition Hall 1) and "Shoryoe no Bugaku: The Unique Tradition of Shitennoji Temple" (Exhibition Hall 2), which were held in the temple's Treasure House.
Then, the students visited the five-story pagoda and Kondo, the central temple complex of Shitennoji, and took a commemorative photo (Photo 3).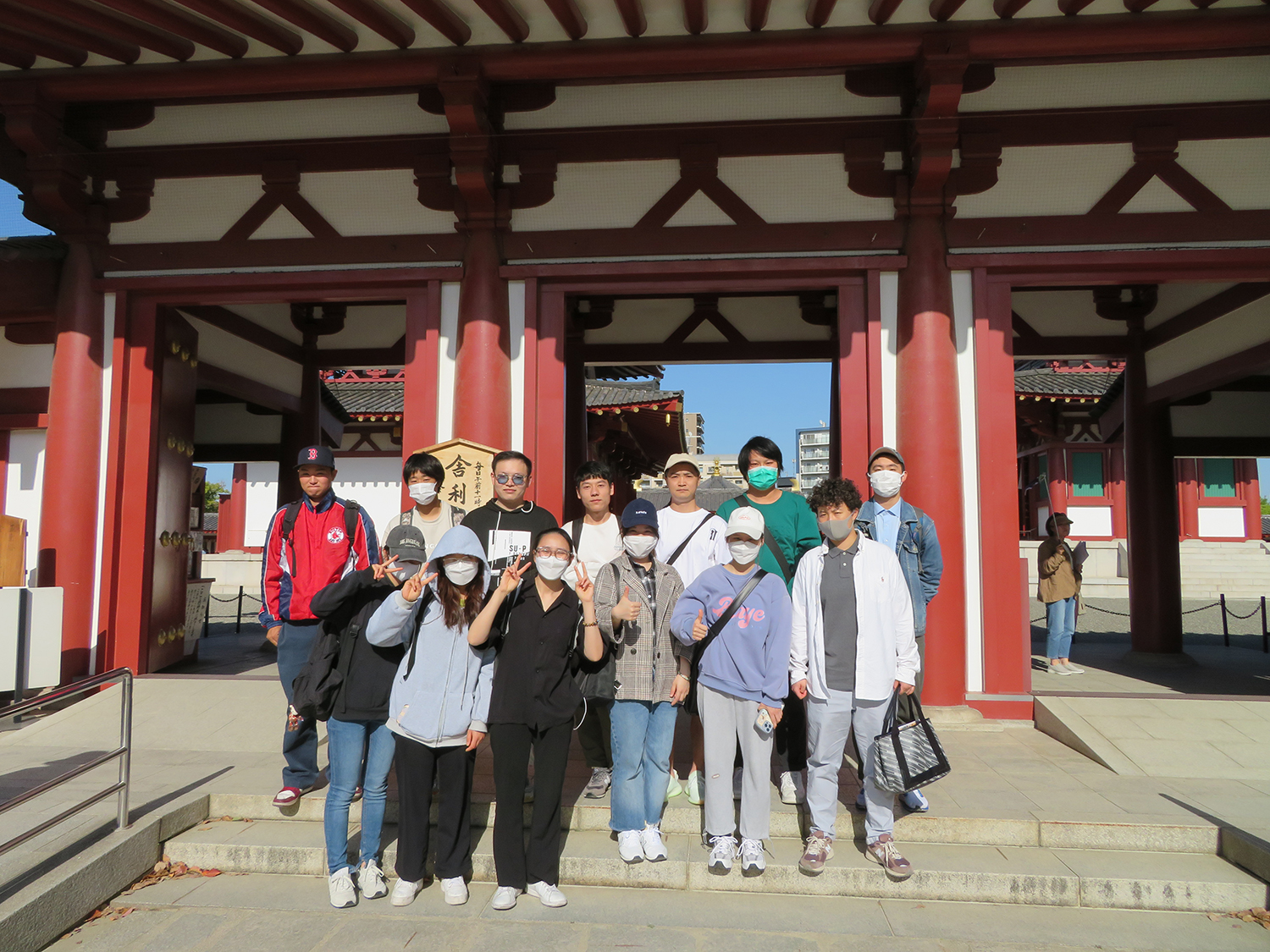 Photo 3
Through this field trip, the students were able to learn about the historical heritage of Shitennoji Temple and the traditional performing arts passed down to the present day.
In the future, we would like to keep exploring the possibility for our students to experience existing tourism resources, as a valuable educational resource.
Original report by: Ruriko Sakuma, Professor of Religious Studies, Faculty of Tourism
Translated by: Zili Xue, Office of Center for Tourism Research & Education (CTRE)