2023.05.15
Report on International Mixed Chorus Performance (at Outdoor Activity Fureai Hiroba Plaza, Kumatori)
On Saturday, April 29, 2023, the International Mixed Chorus of Osaka University of Tourism University gave a performance at the "Water and Green Wadayama Park Festival" (hosted by the Kumatori Town Green Nature Activity Promotion Committee).
The choir was conducted by Ms. Mayumi Nakayama, the vocal instructor of the choir, and accompanied by Ms. Rieko Takagi.
The performed songs included "Tsubasa wo Kudasai" (Please give me wings), " The Other Day, I Met a Bear", "Al di la" (Italian canzone), and "Stand Alone" (theme song from an NHK drama).
The choir members enjoyed singing "The Other Day, I Met a Bear " with the children who came to the concert.
We will continue to promote social contribution and community cooperation through club activities like this.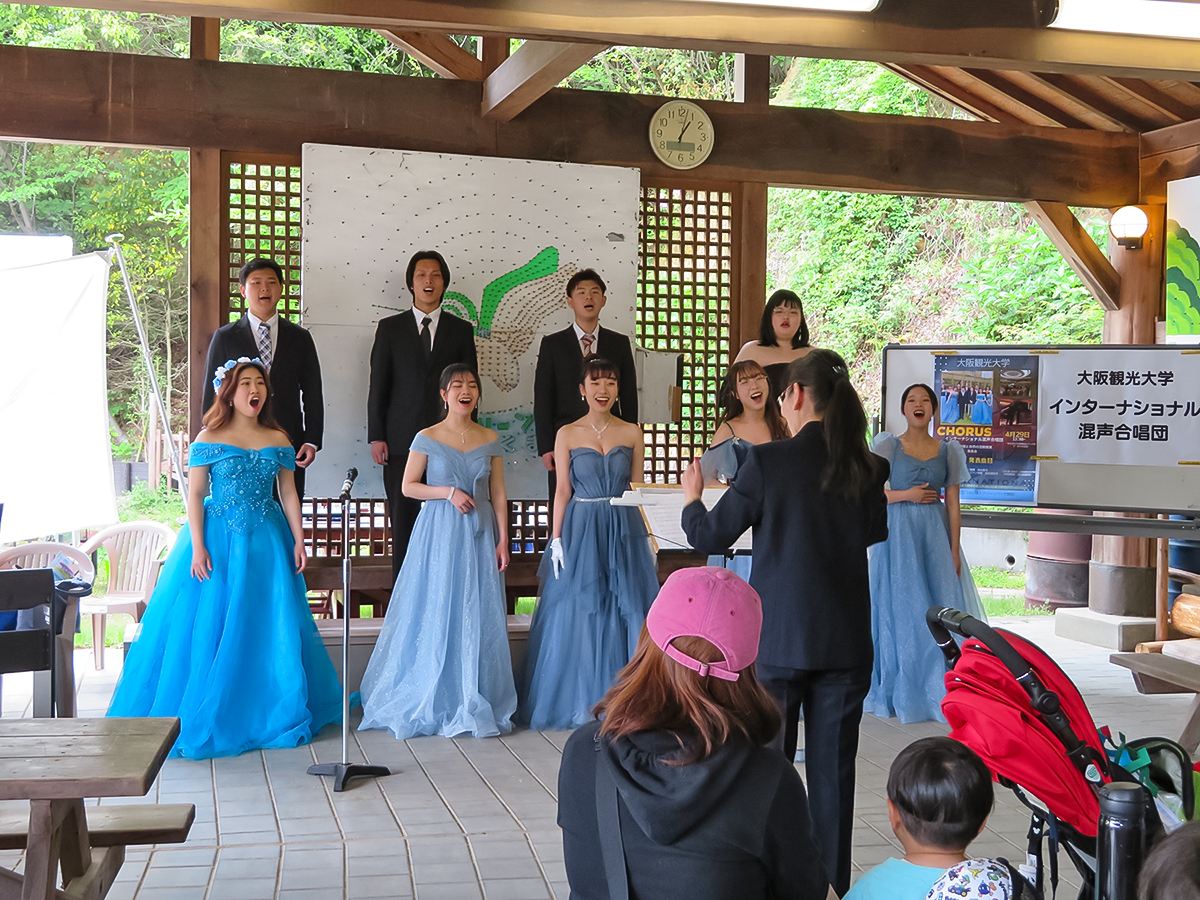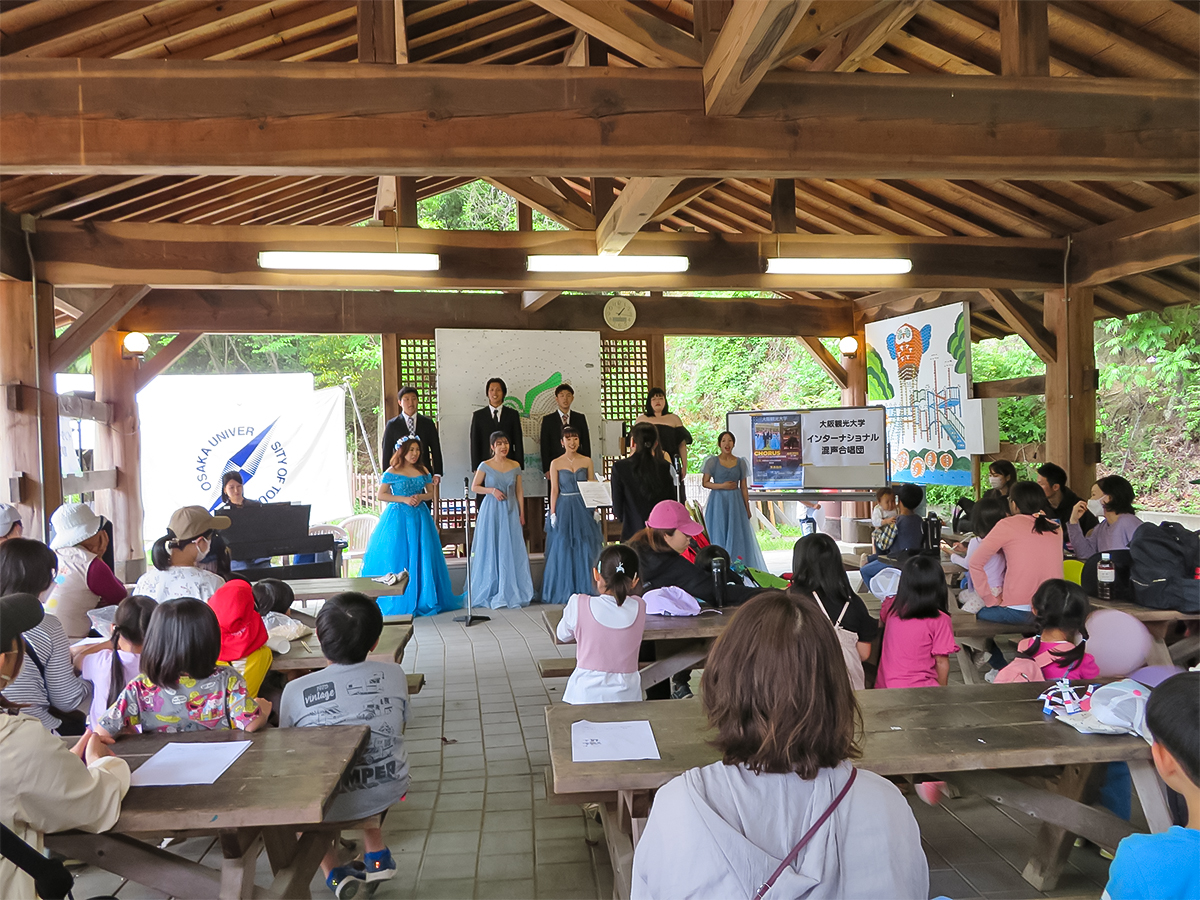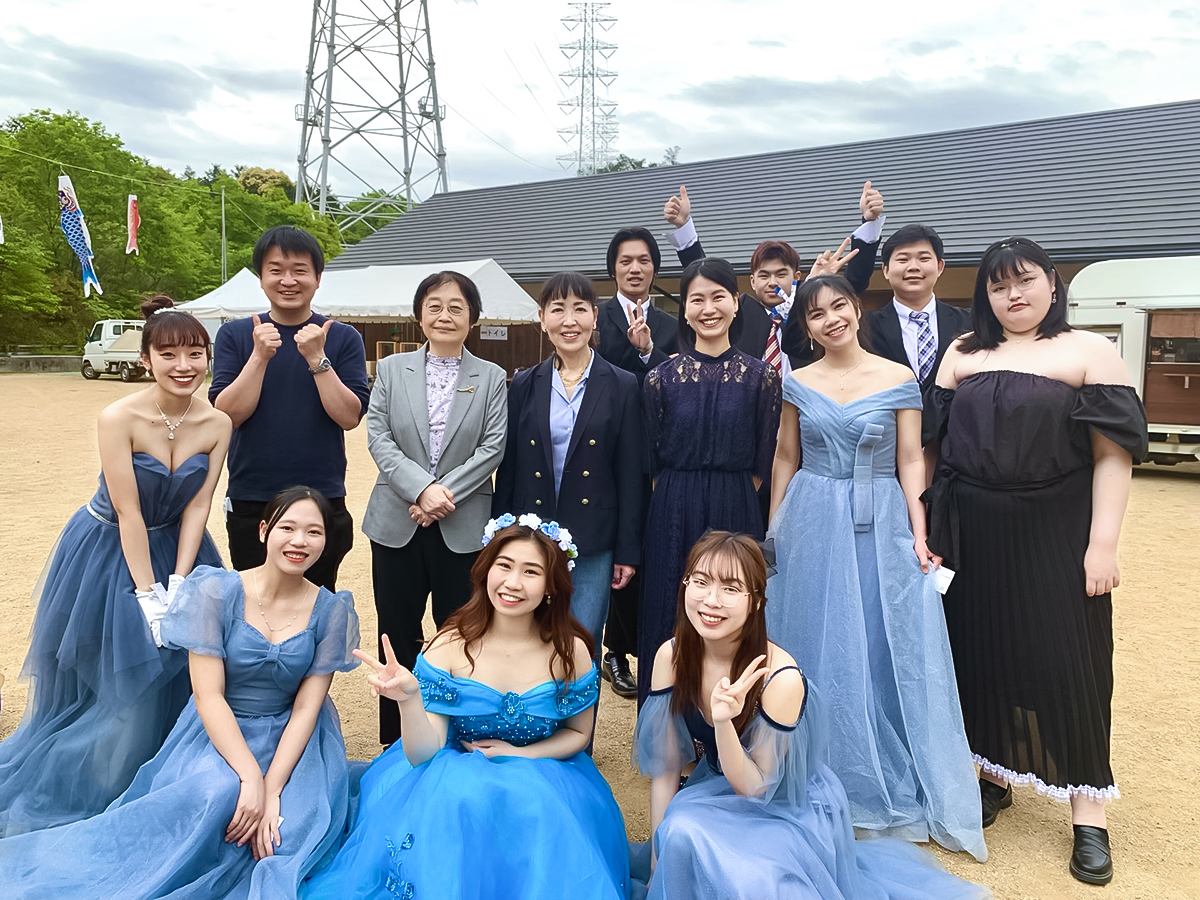 Original report by: Ruriko Sakuma, Professor of Religious Studies, Faculty of Tourism
Translated by: Zili Xue, Office of Center for Tourism Research & Education (CTRE)