2022.11.28
Student SDGs Promoters set up an SDG exhibition booth at "HAKKO trip 2022"
On Sunday, October 30, at the "HAKKO trip 2022 ~ Hakko x Local x Science~" event held in the Miyauchi/Settaya and Nagaoka Station areas of Nagaoka City. Our Student SDGs Promoters set up an exhibition booth presenting SDG activities at NaDeC BASE, as one among a number of activities intended to familiarize local residents with the SDGs.
The events at NaDeC BASE were well attended on the day, with numerous children and guardians also visiting our SDG booth. This booth featured a corner where they could experience hands-on activities like an SDG board games (SDG Carom and SDG Activity game), SDG Dice-making, SDG Coloring Picture, SDG Pinwheels and more. Through such content, the Student SDGs Promoters explained to the participants what a sustainable society is, and provided opportunities to learn about the SDGs while having fun.
The event was also a meaningful experience for the Student SDGs Promoters, who had the chance to watch children having fun while gaining a deeper understanding of the SDGs as a part of their work in promoting initiatives aimed at achieving the SDGs.
We intend to continue planning SDGs-related events and seminars, and continue working to increase extramural awareness and acceptance of the SDGs through our unique SDG activities.
See the URL below for the SDG Educational Game and Material developed by NUT.
https://www.nagaokaut.ac.jp/e/annai/intro/sdg/sdgsgame.html
[Reference] HAKKO trip 2022 ~Hakko x Local x Science~

https://hakko.na-nagaoka.jp/trip/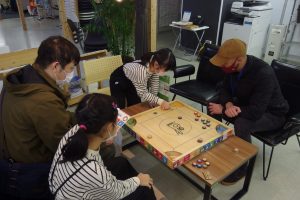 SDG Carom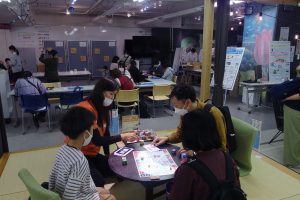 SDG Activity game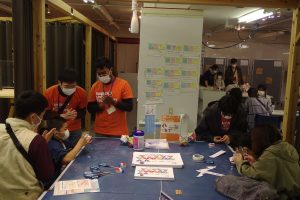 SDG Dice-making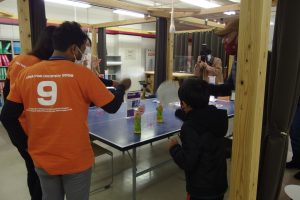 SDG Pinwheels