2023.05.18
Report on the field trip activity for "Research and Survey 2" class (at Osaka High Court)
On Friday, May 12, 2023, an off-campus "Research and Study 2" class was held at the Osaka High Court (Kita-ku, Osaka City, Osaka Prefecture).
On that day, the students observed one civil case (administrative case) at the Osaka High Court and two criminal cases at the Osaka District Court to investigate the actual procedures for Japanese litigation [Photo #1].
[Photo #1]
For the civil case (administrative case) at the Osaka High Court, we attended the hearing after learning the outline of the facts and the issues of the case in the classroom beforehand. It is often difficult to understand the content of a civil case in the Japanese court because the parties (including the judge) simply declare the submission of the documents provided by the parties themselves, and they never read the contents of the documents. By taking the student outside the classroom into the actual court to see the reality, the students gained a valuable and rare learning experience by observing a civil (administrative) case in a high court.
In one of the 2 criminal cases, the latter was chosen by the students. It was a case in which a foreigner was the defendant with an English translator. In the procedure, the victim provided the testimony through PC with the real name closed to the public. Also, the defendant was granted bail and now demands a temporary return to his home country which is also a rare situation.
We also learned that the area where the Osaka High Court and Osaka District Court are located used to be a warehouse of the Saga clan [Photo 2] and experienced the atmosphere of the Osaka Library area in Nakanoshima as a tourist resource [Photo 3].
By the end of the field trip, we had a discussion session based on the results and information we recorded through the field trip in Namba [Photo 4].
[Photo 2]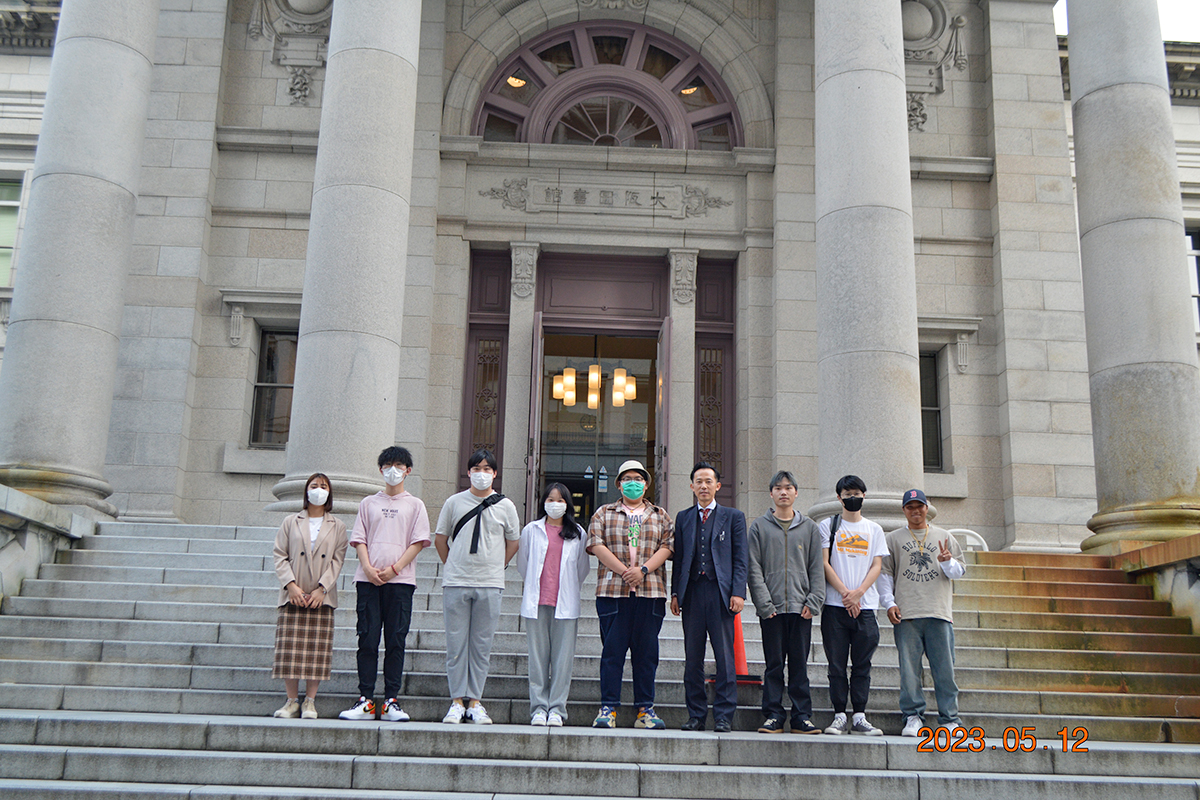 [Photo 3]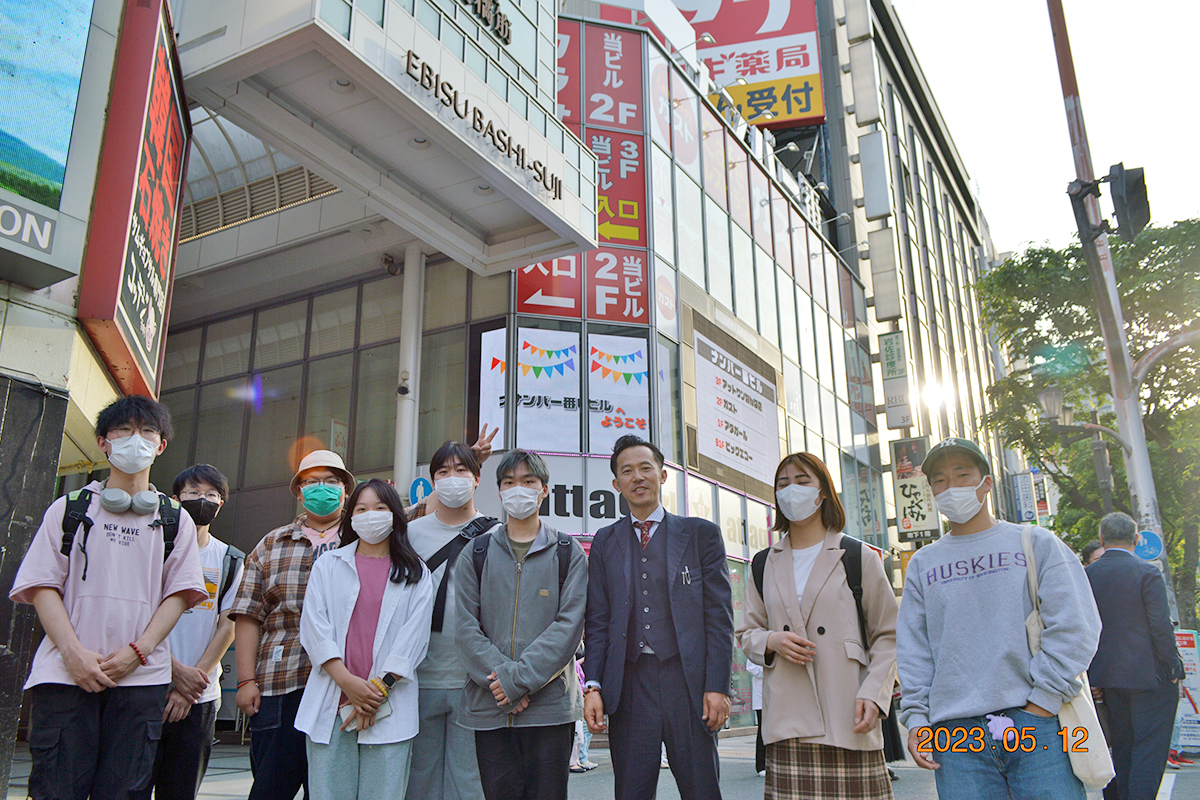 [Photo 4]
Regarding the point that the foreign defendant in the criminal case wishes to return to his home country temporarily, our students, including international students shared lots of interesting and unique perspectives, such as "What if that person just returned to his/her home country and never come back for further questioning?".
OUT faculties would like to keep exploring such unique and enlightening thinking together with our students in the future. (大学憲章2022・10の約束II)
Original report by: Sozaburo Mitamayama, Professor (Law), Faculty of Tourism
Translated by: Zili Xue, Office of Center for Tourism Research & Education (CTRE)