2020.03.07
Osaka Gakuin University presents "Team Q Running Clinic" – Event Report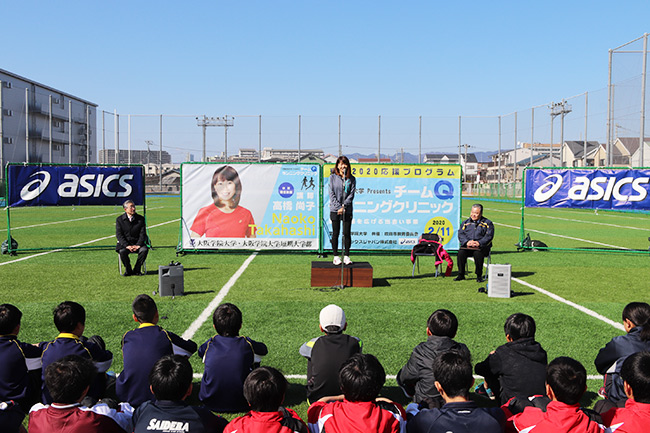 As part of the build up to the 2020 Olympic and Paralympic games in Tokyo, Osaka Gakuin University held the "Team Q Running Clinic" with the specialist coaching of Olympic gold medalist Naoko Takahashi, graduate and specially appointed professor of OGU. (February 11th 2020)
In collaboration with the Suita City Board of Education's "Spreading Hopes and Dreams Project", junior high school students from all over Suita city were able to come and participate.
Under the guidance of Ms Takahashi, the participants first did deep stretches and coordination exercises, and learned about how to correctly warm up and improve balance to prepare the whole body for running.
Next, with the members of the athletics clubs from Osaka Gakuin University and the linked high school taking the lead, the participants walked around the track and were taught how to move their arms and the ideal head position to have while running. Once starting the running practice, they were able to focus on using the techniques that they practiced while walking, and were able to push themselves forward in critical moments by maintaining their head position and putting more power into their arm movements.
For the final part of the lesson the students were told about the finer details to improve running technique. They learned breakdown of the movements involved in running, the ideal posture, the best way to lift your feet, how to raise your thighs, and so on.
At the end Naoko Takahashi sent the participating students off with a message symbolizing the growing excitement for the Tokyo Olympic and Paralympic Games:
"This January, the winner of the Osaka Women's Marathon was Mizuki Matsuda. Ten years ago she participated in this same Clinic, and to this day she still uses the same abdominal exercises that she learned here. You junior high school students who are here today have the possibility of representing Japan in future Olympic Games, so I want you to use this experience today and work hard towards your dreams."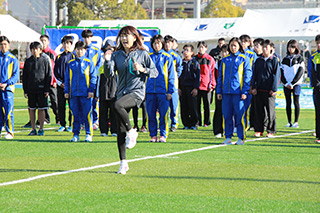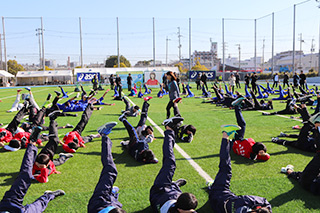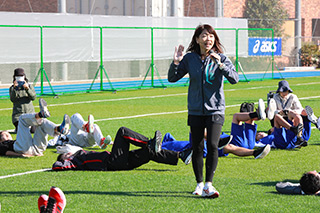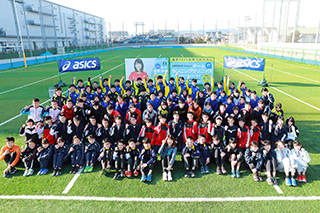 Recent Articles