2021.08.11
Bergamo University, Italy and Kaishi Professional University Second Online Exchange Meeting Report
January 18, 2021 Bergamo University, Italy and Kaishi Professional University Second Online Exchange Meeting Report
On December 18, 2020 (Friday) a second meeting was held with Bergamo University, Italy.
Following on from October, another meeting was organized that day as part of Kuniko Tanaka's course. Ms. Tanaka is in charge of the graduate school of Bergamo and is in contact with Chikako Doki, who is a lecturer in Business Creation Faculty of Kaishi and is also involved in research on young Italians.
At the first meeting Kaishi students presented Niigata and Kaishi Professional University. This time, to thank us, we were treated to an explanation in Japanese by the Bergamo students!
Twelve students from Kaishi Professional University and nine students from Bergamo University specializing in Japanese took part in the second meeting. The meeting was held online.
Bergamo students talked in Japanese about the history of the town of Bergamo, its famous attractions, famous products, university, and traditional food and cakes (dolce) along with recipes.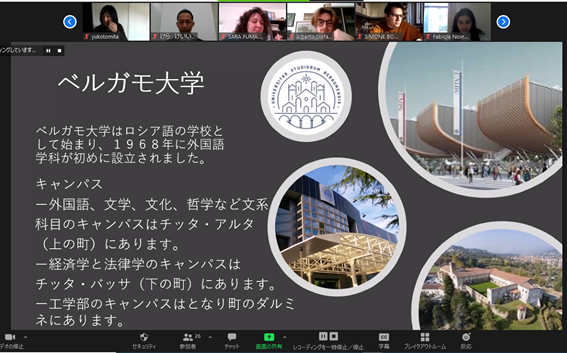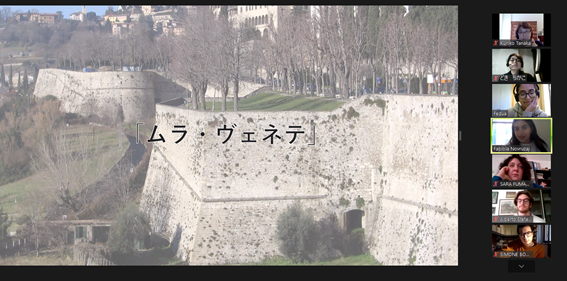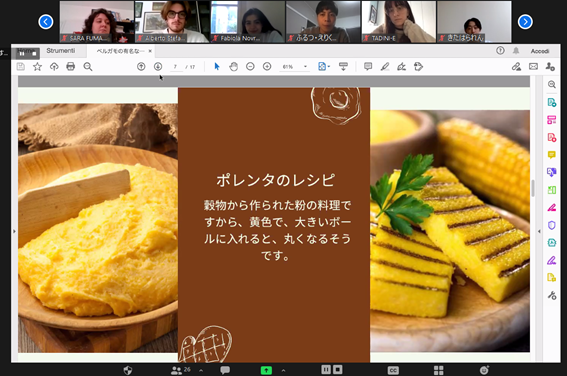 After the presentation participants were divided into three groups for a Q and A session.
There were various exchanges.  The Japanese students asked the Italian students about Bergamo's soccer team, Atalanta, whose home base is in Bergamo, and about why they had chosen to study Japanese.
Again, it was time up in the blink of an eye.
We plan to hold another meeting with students from an overseas university.   Information will be put up on the Kaishi home page.  Don't miss it!

Recent Articles